Meet Travis
(Excerpt from the book Embracing The Cross by Travis Bryan III and Tim Gregg)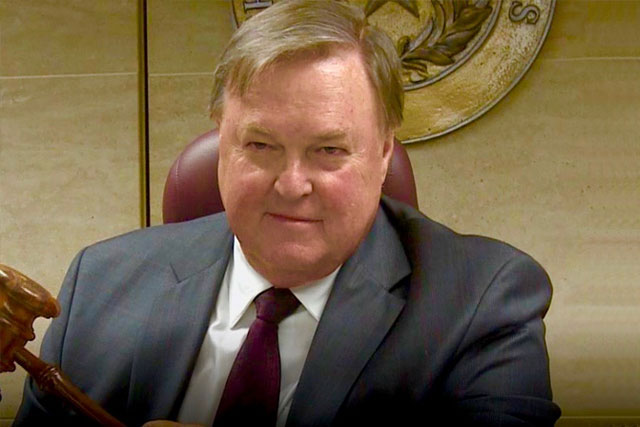 I'm not much for dwelling on the past, so the concept of telling my life story seemed a little unappealing to me at first.

After all, I'm not sure I've lived a noteworthy enough life to assume my story is worth your precious time.

I am a Texas judge whose ancestors date back to the very beginning of our state's history. Thus, my hometown and I share a surname, and my great-great-granduncle, Stephen F. Austin, sort of started the whole Texas thing.

I'm also a son, a brother, a husband, a father, and a granddad. I'm a staunch conservative–not unusual around these parts–but some of my views may surprise you.

But at the core of my existence, I'm a believer in God, a disciple of Christ, and a student of The Word.

So why does my story matter? Well, like you and like everyone in this world, I've experienced my share of ups and downs. A lot of you may be plagued with occasional self-doubt, hopelessness, despair, or bouts of depression.

We're all a little flawed, "only human," as they say. I look back on my life and think, "I wish I would have done some things a little differently." That notion used to consume me, but God finally convinced me that the past cannot be changed.
Of course, we can learn from what we've done in days gone by. On occasion it's okay to look back on the past and ponder its meaning, especially when the intent is to find someone to write your story in a manner which might be of interest to some. Especially when you want to share a thing or two that just might make a difference in someone else's life.

Through my story, I wish to offer here one man's perspective on Faith and Grace and God's Love and Redemption, and do so in a way that doesn't come across as "preachy."

Because I am not a preacher.
Even though I am a Believer and I am a Follower, I've sometimes questioned contemporary Christian doctrine. One of the things that keeps me from regularly attending church is my discord with what I often hear preached from pulpits today. Particularly troubling to me is what some call the "prosperity gospel," which preaches material entitlement as a reward for believing in God. In the Bible, Paul promises the spiritual blessing of salvation, not the material blessing of wealth.

I believe that my own lengthy study of the Bible, coupled with a personal immersion in the views of Biblical scholars over the last couple hundred years, have given me a grasp of how God works in our lives. I describe that Divine interplay as "Embracing The Cross," thus the title of this book.

Jesus, it turns out, wasn't the only one to experience "death and resurrection."
"Death"–in the guise of failure, hardship, sickness, and heartache–occurs regularly in all our lives. But, like our Savior, we too can experience a type of "resurrection," a personal renewal which leads to forgiveness, healing, contentment, and joy. In assembling my story, I've found numerous examples of this death-and-resurrection dynamic which has played out, not only in my own life, but also in the lives of others I have known, respected, and loved.
Through my work in America's criminal justice system, God has used me to touch the hearts of men and women headed toward or already mired in the ways of the devil. Not all have been able to soften their hearts in acceptance of the Love of Jesus Christ, but some have.
And, in those moments of Reformation, I have experienced my own Salvation.